BT 700 Bag Tag Kiosk Printer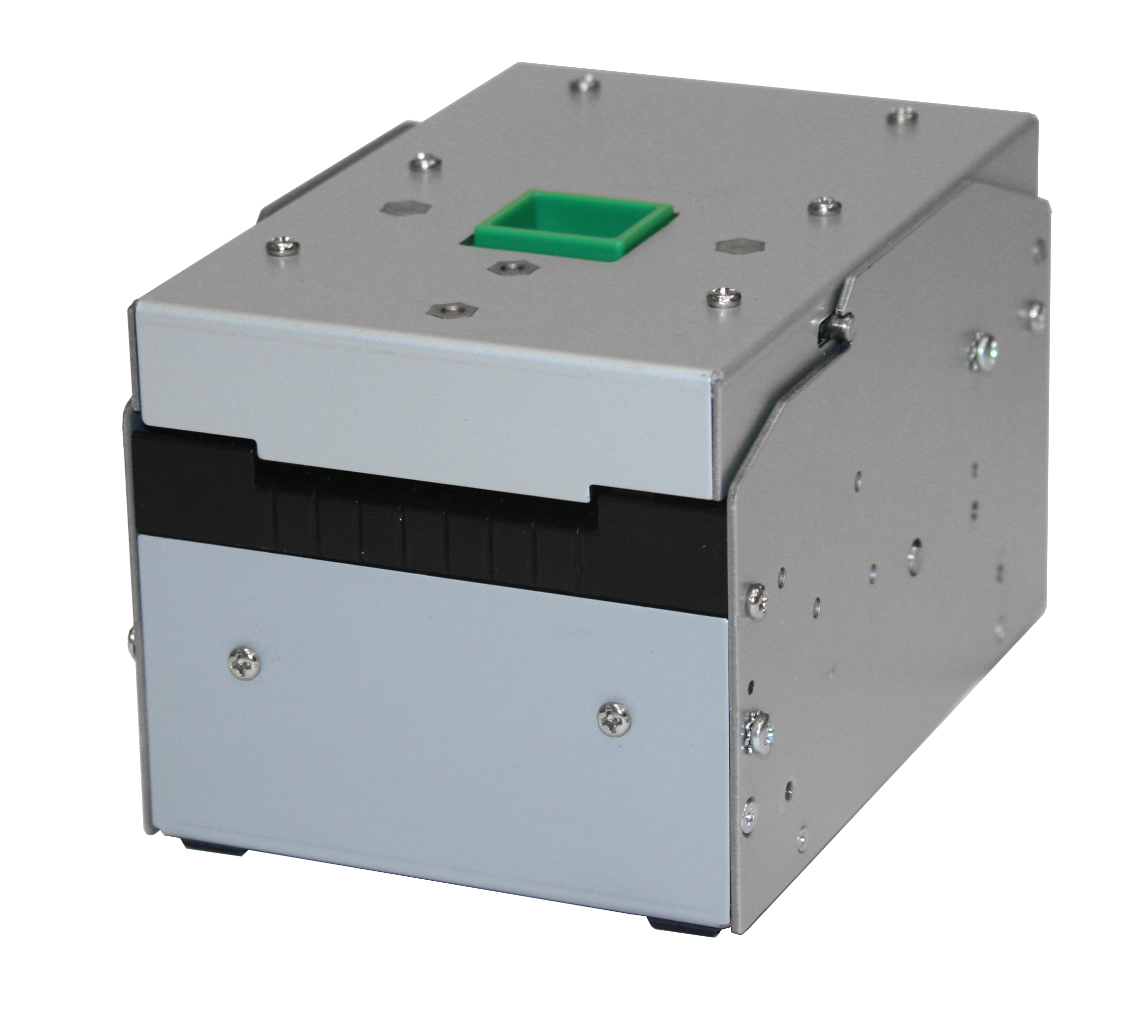 The BT 700 is the only industrial kiosk printer built specifically for self service Bag Tag printing.
Global Leader in RFID Bag Tag Encoding
Heavy Duty Compact Design
Easy to Operate and Maintain
Crisp Bar Codes, Text, and Graphics at Speeds up to 8 ips on Standard, Linerless, and RFID Baggage Tags. The state-of-the-art BT 700 is founded on Unimark's commitment to design and build long lasting, best in class, air travel document printers that generate crisp 1D and 2D barcodes, text, and graphics. Standard 203 dpi resolution and speeds up to 8 inches per second makes quick work of your printing requirements. Self-aligning print head and easy access cutter makes maintenance simple.
Accurate RFID Gen 2 Compliant encoding at the highest read rate in the airline industry.

High reliability, exceptional durability, and ease of maintenance ensure these robust printers stay in service longer and provide the lowest cost of ownership. The integrated paper rollers and heavy duty, easy to access cutter, are designed to work effectively with both rubber based and acrylic adhesives in linerless applications. At only 4 inches wide and 5.5 inches deep, the compact design allows the BT 700 to fit into any existing kiosk or conserve space in a new kiosk design.

Auto-loading and top-of-form sensing make changing media very simple. Innovative mounting and alignment make print head replacement easy. Clamshell design provides full access to the paper path for easy cleaning and maintenance. With industrial high torque motors, the BT 700 works equally well with fan-fold or large roll stock. The four LED, four button user interface allows for easy diagnosis of issues, leading to quick resolution and less down time.